Government Affairs Overview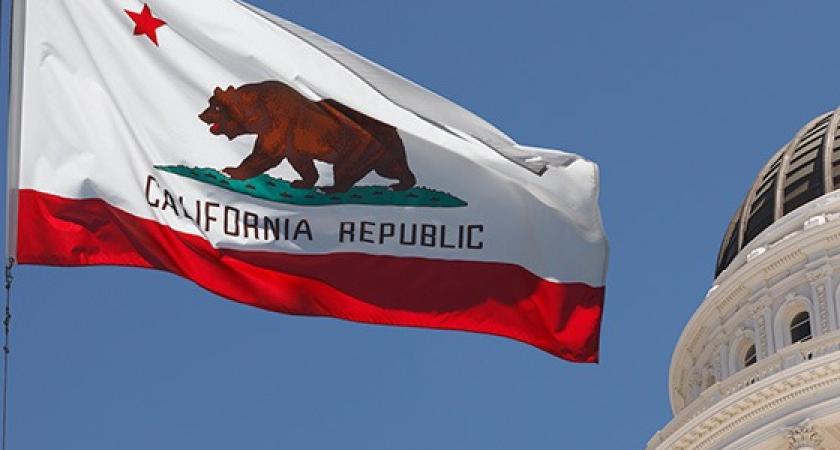 Supports candidates in local government elections who understand your business concerns and needs.


Supports the California Association of REALTORS® (C.A.R.) and the National Association of REALTORS® (NAR) in their efforts to pass legislation that is: REALTOR®-friendly, protects private property rights, supports homeownership, and promotes an economic environment in which businesses and the real estate industry can thrive (and to oppose legislation that does not accomplish these aims).


Keeps you informed of pending real estate-related legislation and regulatory changes that impact your business.


Educates you about how to become involved in the political process when it comes to critical legislative initiatives that affect you and your clients.
Our work is based on five key principles:
Housing – Providing housing opportunities for all
Ownership – Protecting property owners and encouraging homeownership
Means – Ensuring economic, community, and family vitality
Environment – Preserving our local environment
All of our policy and election decisions are member driven. You can be a part of this process through one of these committees:
Local Government Relations (North & South) Focuses on real estate-related issues and concerns that pertain to our market area. The Association supports both a North and South Local Governmental Relations Committee. Meets monthly (10 times per year).
Political Affairs and Elections (PAEC) Handles political and election activities on behalf of the Orange County REALTORS® Board of Directors. Makes recommendations to support or oppose candidates for election to city, county, and state offices. Makes recommendations to support or oppose ballot measure and other issue-related campaigns. Conducts fundraising activities for the REALTOR® Action (RAF). Requires knowledge of local government and elections. By application only; Meets monthly (10 times per year).
TAX RELIEF FOR REALTORS®
Specifically, as Americans were beginning preparations for the 2018 tax filing season, many in our industry were unsure how they would be impacted by the new 20 percent deduction on qualified business income. Since the details surrounding the ambiguous language of the law emerged in the summer 2018, NAR waged a comprehensive advocacy campaign in Washington, D.C. The result of those efforts were guidelines that enabled real estate professionals to benefit from the Section 199A 20 percent pass-through deduction. This puts more money into REALTOR® pockets to allow expanded operations and provide improved services to consumers and potential homebuyers.
FLOOD
Flooding is the most common disaster in the U.S., one that affects Americans in communities both coastal and inland every year. However, extreme flooding events seem to be increasing in frequency, and have only exacerbated the financial problems facing the program. NAR pushed the Federal Emergency Management Association to continue issuing and renewing policies during the partial shutdown of the federal government, despite an announcement that it would not operate as expected just a few days earlier.

Recognizing the protections provided by this program will vanish if it remains on its current path, NAR continues to work with Congress to secure responsible, long-term reform to the program. 
HOUSING FINANCE REFORM
As Congress and the administration continue to debate a framework for comprehensive housing finance reform, the NAR continues to prioritize proposals that provide liquidity and secure a deep and affordable market for creditworthy Americans, all while maintaining an explicit government guarantee. NAR's 1.3 million members ultimately believe that reforms to the system are necessary to ensure a safe and vibrant housing market. As conversations and evaluations continue, we maintain in constant communication with all relevant agencies to secure reforms that protect consumers and the American Dream of homeownership.
IMPROVING HVCRE LEGISLATION TO ENCOURAGE INVESTMENT
Recent updates to voluntary international regulator capital standards for banks (Basel III) created a new risk-based capital category, known as the High Volatility Commercial Real Estate Exposures (HVCRE). This threatened the commercial real estate industry by slowing the flow of capital to investors, raising the risk-weight for an ADC loan, and making commercial loans less attractive to lenders. NAR worked with leaders in Congress to craft legislation that clarified and amended HVCRE rules, and a bill that included positive reforms for the real estate industry was signed into law in May 2018. The new law protects our industry against additional credit challenges while enhancing the flow of capital to commercial and residential entities. NAR also helped ensure HVCRE standards did not make loans for commercial acquisition, development, and construction unnecessarily complex and costly. 
SECURING 1031 PROTECTIONS FOR REAL PROPERTY, TAXPAYERS
Shortly following passage of tax reform in Congress, NAR fought to protect the 1031 like-kind exchange for real property. This preservation of like-kind exchanges for real estate is a major victory for industry stakeholders who have publicly supported this provision for several years. Section 1031 encourages a broad spectrum of high-impact economic transactions, generating taxable income and helping to create jobs across the real estate industry.
HOW RPAC SUPPORTED YOUR BUSINESS IN 2018 SHARING QUALIFIED OPPORTUNITY ZONE REGULATIONS
Congress created the Qualified Opportunity Zone program in its 2017 tax reform law. The program was designed to encourage economic growth in traditionally underserved communities by offering tax benefits to investors operating in these areas and offers potential benefits for millions of Americans. NAR is currently working with the IRS and Treasury Department to craft and advance policies that will allow for the effective and efficient implementation of Qualified Opportunity Zone regulations.
What does the REALTOR® Action Fund do?
In addition to its engagement in the political process, a major role of the Government Affairs Department is to forge partnerships with local organizations and support programs and that have the potential to expand housing opportunities and build stronger communities in Orange County.
Supports the passage of laws that benefit the real estate industry (i.e. the homebuyer tax credit) and defeat laws that will harm the industry (i.e. eliminating mortgage interest deductions).
Helps REALTOR®/business friendly candidates get elected to local, state and federal level offices.
Helps OCR maintain strong working relationships with elected officials.
Is non-partisan (neither Democrat nor Republican).  We are the REALTOR® Party!
Why is the REALTOR® Action Fund important?
Did you know that over 35% of all proposed legislation introduced in Sacramento impacts REALTORS®? That amounts to approximately 2,000 bills every year.
During the course of each congressional cycle, special interest groups never fail to propose new taxes, fees and regulations that both raise the cost of doing business and reduce your earnings.  The only reason these bills do not pass more often is because legislators in Sacramento and Washington D.C., who understand the real issues behind these bills, stand up for your best interest.  The REALTOR® Action Fund is able to support these advocacy campaigns because of your generous donations.
Whenever a critical piece of legislation is pending, C.A.R. will issue an email "Red Alert." These alerts request that you contact your state legislators (and sometimes federal representatives) to voice your opposition or support. A significant number of measures are introduced in the California Legislature each year that could negatively impact your ability to practice real estate. Watch your inbox and make sure you're in the know when an alert goes out!