Annual Sponsorship Opportunities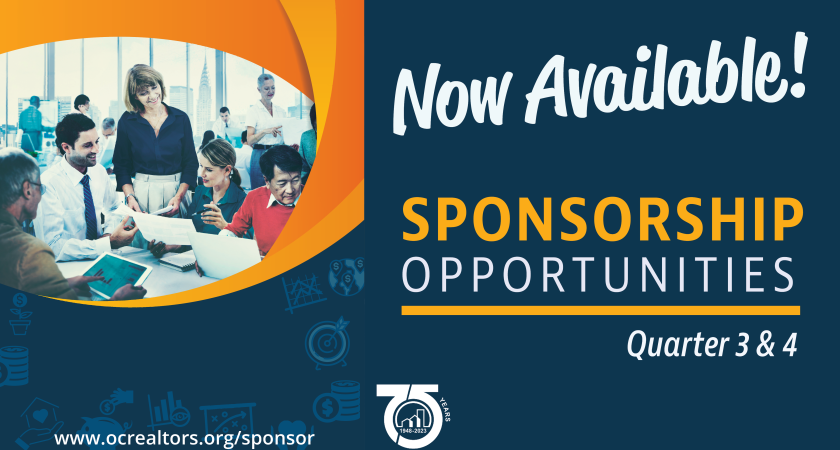 Sponsorship Opportunities
Want to get your brand in front of real estate professionals? Sponsorship gives your company widespread visibility at major Orange County REALTORS® events or through marketing and publicity all year-round.

Sponsorship applications are considered on a first come, first served basis to active members only.
To reserve your sponsorship, please fill out our Online Form or Download the Sponsor Form and submit it to Zhipi McDougald.
OC REALTOR® Magazine
Advertise With Us
Orange County REALTORS® Affiliate members in Good Standing are allowed to advertise in the OC REALTOR® magazine. If you are not currently an Affiliate member, learn more about joining.