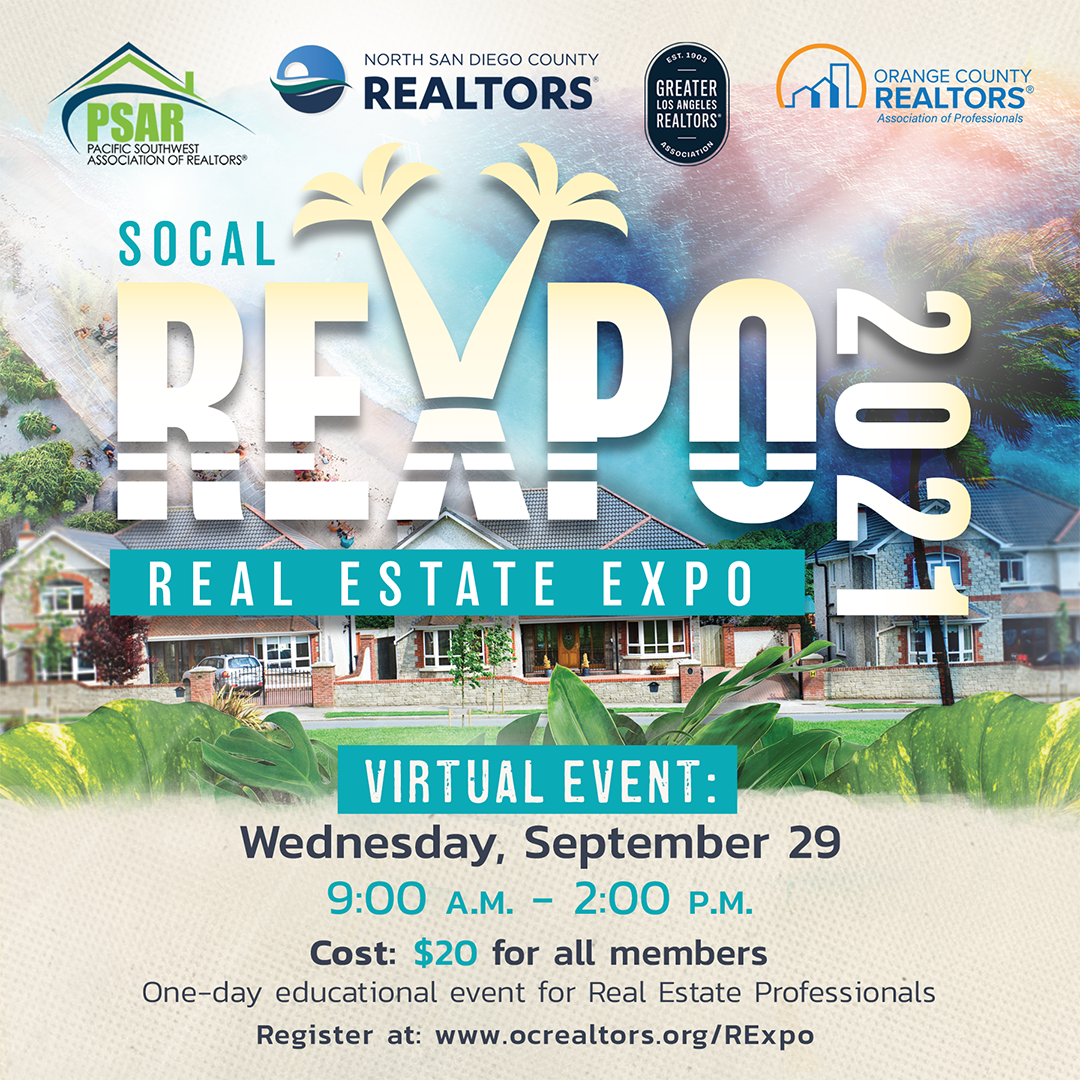 Join us for this incredible informative one day multi-association event!  Attend for a chance to win $2,000 sponsored by CRMLS!

Keynote Speakers:
Social Media - Steve Black (Senior Consultant/Speaker/Trainer)
2022 Economic Forecast - Steven Thomas (Chief Economist)
Sit Down with Brad Inman (Journalist/Publisher)
Legal Update - Gov Hutchinson (Vice President and General Counsel at the California Association of REALTORS®)
Fair Housing and more....
Young Professionals Network presents: Tesla, Tech and a Touch of TikTok

Final Keynote:
Bill Dedman (Pulitzer and Peabody award-winning investigative reporter, Newsday) 
Cost: $20 for all members
(Registration fees for the 2021 SoCal RExpo are non-refundable)