In Memoriam: Nancy Hunt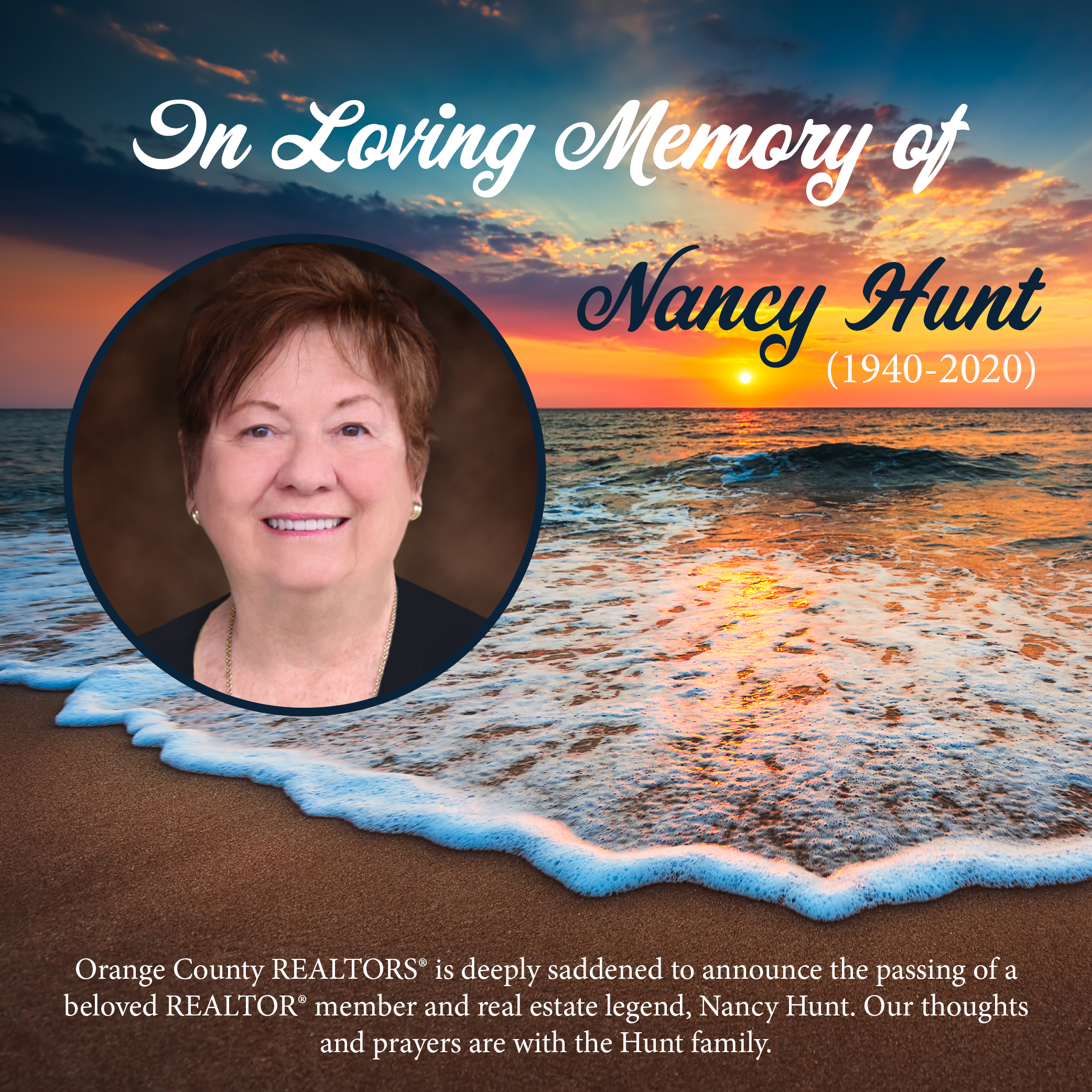 It is with great sadness that we announce the passing of a beloved REALTOR® member, Nancy Hunt.
Nancy dedicated years of service to the real industry at the local, state, and national level. She will be greatly missed and our deepest condolences go out to the Hunt family.