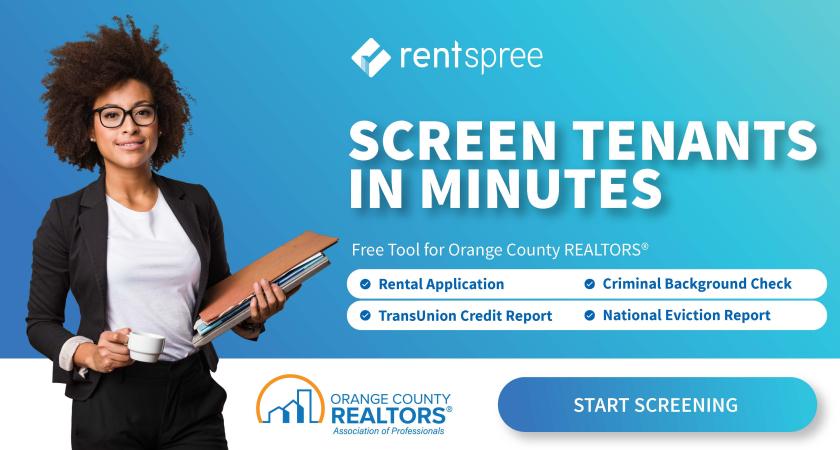 Free Tenant Screening
Want to screen a prospective tenant?  OC REALTORS® provides screening services through RentSpree at no cost and allows you to quickly and easily receive a comprehensive application package for each applicant.  With RentSpree, you will be able to receive the following for each applicant:
Credit report and score
Criminal background check
Fifty state eviction history
Completed rental application
Tenant identity verification
To screen a new tenant, all you need is the applicant's email address.  Simply enter the email address into your RentSpree account and the applicant will automatically receive an email invitation to complete the application process.  You can also distribute a handout during showings to get screening reports back on the spot.
Applicants complete the process and authorize their screening reports in minutes using any computer or mobile device.
Applicants pay only a $30 fee to apply and there are no additional costs for you to use the service.
You can visit http://ocrealtors.rentspree.com/ to either request a demo or get started today!  Or, to learn more, you can always call RentSpree at (323) 515-7757.

Schedule One on One Training with RentSpree