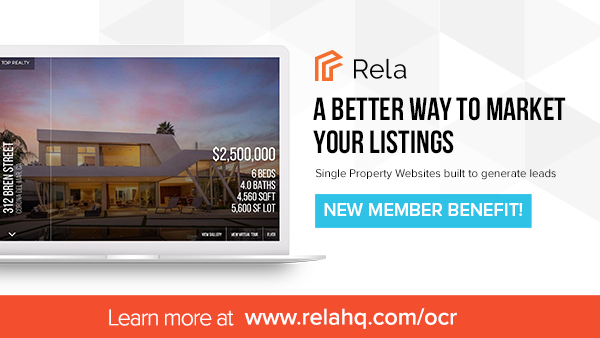 Free single property websites and marketing collateral

Orange County REALTORS® is excited to offer Rela as a free member benefit. Rela offers easy-to-build, high resolution property flyers and beautiful, mobile-ready single property websites. Rela regularly costs $24/month but is complimentary to you for being an Orange County REALTORS® member.
Your Single Property Website & Flyers are just steps away…
Enter your property address
Rela's property intelligence technology will import the property details for you.


Upload photos, videos, & 3D tours
Upload unlimited photos, easily embedded video and Matterport 3D.


Choose a template and go live!
Impress your clients and generate leads with professionally designed property websites.


Create marketing collaterial
Create simple and beautiful high-resolution property flyers.

Rela Training Videos: https://www.relahq.com/how-to/videos