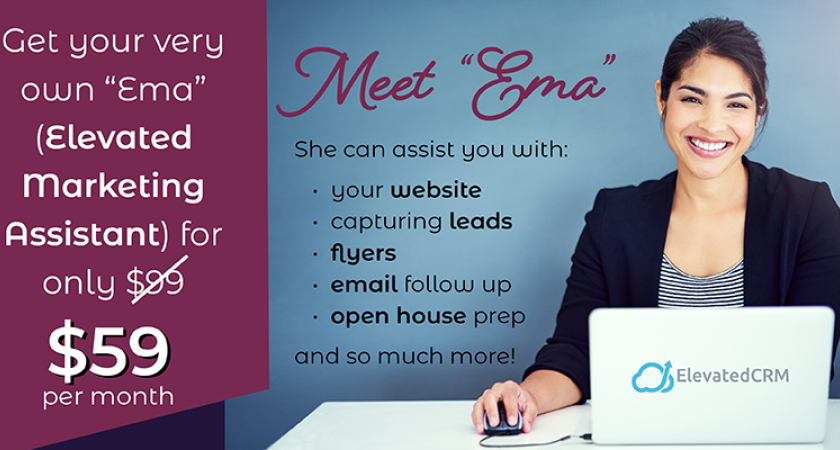 Exclusive Member Benefit Now Available!
Need an extra set of hands to make flyers, send emails or run your website? Hire EMA! EMA, otherwise known as the Elevated Marketing Assistant, is available to you through our latest Member Benefit, Elevated Network! You can get access to a real life marketing assistant or do it yourself with easy to use tools through Elevated Network for a discounted rate of $59/month (regularly $99/month).
Let us schedule your birthday or purchase anniversary text messages to be sent through Elevated to your Contacts! We will send our default messages unless you submit us custom verbiage to use. Birthday's & Anniversary's must be setup on the contact record. We will setup the next 30 days per each request. *Phone number is required.
Video content and marketing is on fire and getting hotter. Hotter and easier is a winning combination, submit any YouTube or Vimeo link with the marketing verbiage you desire and we get it ready to share socially or we can even email for you.
Our team will create lead capture websites for any lead generation need! Please provide your custom pictures and verbiage titles if you would like them personalized from our defaults.
Have a listing and need a text to code created for your sign rider? Let us help create all your text marketing for lead capture.
Lean on us... our awesome team will create you a beautiful digital flyer, postcard or newsletter. Submit your pictures and verbiage and consider it checked off your list!
Want your marketing campaigns to be personalized to your style? Need an automated Lead follow up campaign created? Send us the verbiage and let us know what holidays or marketing pieces and the dates/days you want them sent out and our friendly team will take care of it.
We can create your Open House Guestbook with automated lead follow up. Submit your images and text of the home and we will take care of it for you!
You got it! Email us the Excel or CSV file and we will import them directly into your Elevated Contact Database. Just don't ask us to hand type your contacts in... we are cool, but we are not quite robots yet 🙂
We will take care of your request to create your Single Property Websites. Just submit us the MLS numbers and let us know if you have any image or verbiage preferences. Price change? No problem submit your changes and we will update your tour.
Want help setting up your Website Name? Need an edit or a new page? Submit your request and guess what? That's right, we handle it! Simply send us the images and verbiage so we can take care of it.
Hire your EMA today for only $59/month with promo code "ocrealtors" during sign up on elevatednetwork.com.