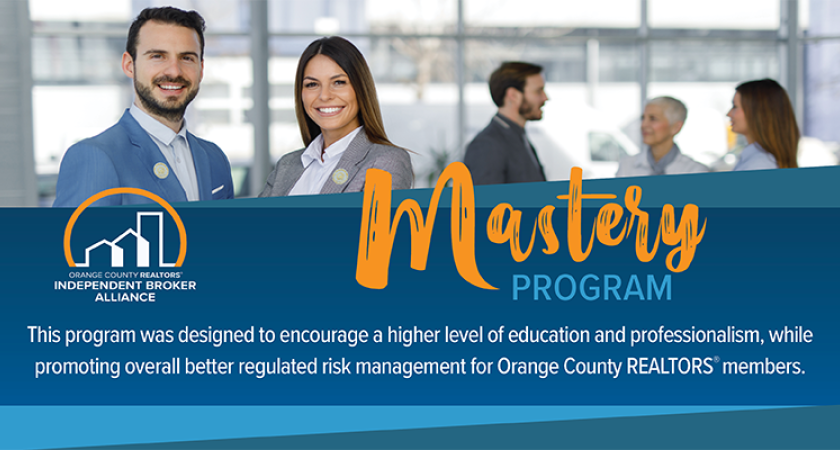 Mastery Program Sponsored by Independent Broker Alliance Committee
1. Hold Current Designations
 
       or
Hold 2 of the Following Designations

2. Attend 75% of the Independent Broker Alliance Forums
Must attend within a 12-month period

3. Fill out a Mastery Program Application

Only active Orange County REALTORS® members are eligible to apply for the Mastery Program. Upon completion, you will be recognized at an upcoming IBA Forum with a Mastery Program certificate of completion and program lapel pin as well as recognized on Orange County REALTORS®' social media pages.
 
Completed applications can be submitted to Tiffany Gardner Wood.