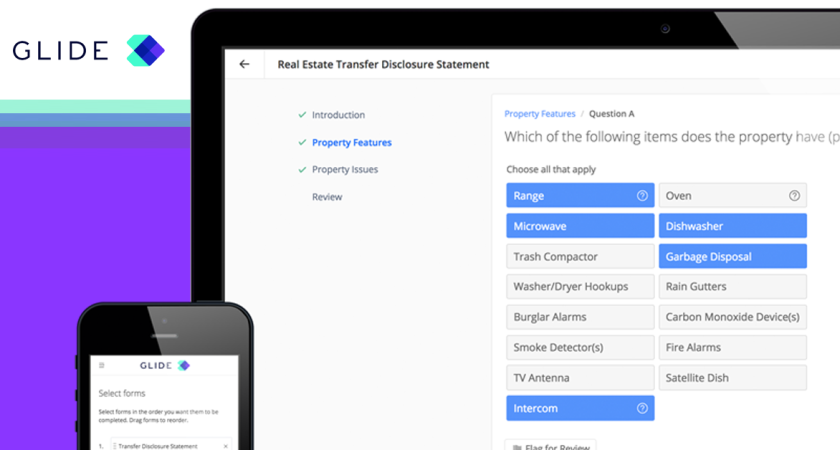 NEW Free Member Benefit Now Available!
Use Glide Forms to collect the TDS, SPQ, AVID and other disclosure forms securely online. As an Orange County REALTORS® member, you will now receive complimentary access to the new electronic system developed by Glide and zipLogix® that allows California buyers and sellers to complete their required disclosure forms online. Glide Forms replaces today's dense PDF and paper forms with an easy-to-use, step-by-step online wizard experience that offers several benefits to agents and clients:
Ensure all required questions are answered
Ensure all answers are neatly typed and legible
Easily add overflow text and addendums for lengthy explanations
Attach images and documents directly to each form
See contextual help and definitions for difficult questions
Easily update responses when new information arises
Navigate step-by-step through each form instead of completing a dense PDF
Monitor client progress as they complete each form
Get started by registering at www.glide.com/forms.  
Use Glide Forms for an unlimited number of disclosure forms by simply linking your zipLogix® account to generate your first set of completed PDFs.
Need Training?
Training webinars are available every day! Sign up for one today!
How to Use GLIDE for the PEAD-V Form in Matrix